In early September, we went grape picking at the small grape vineyard in front of our school with our neighbors.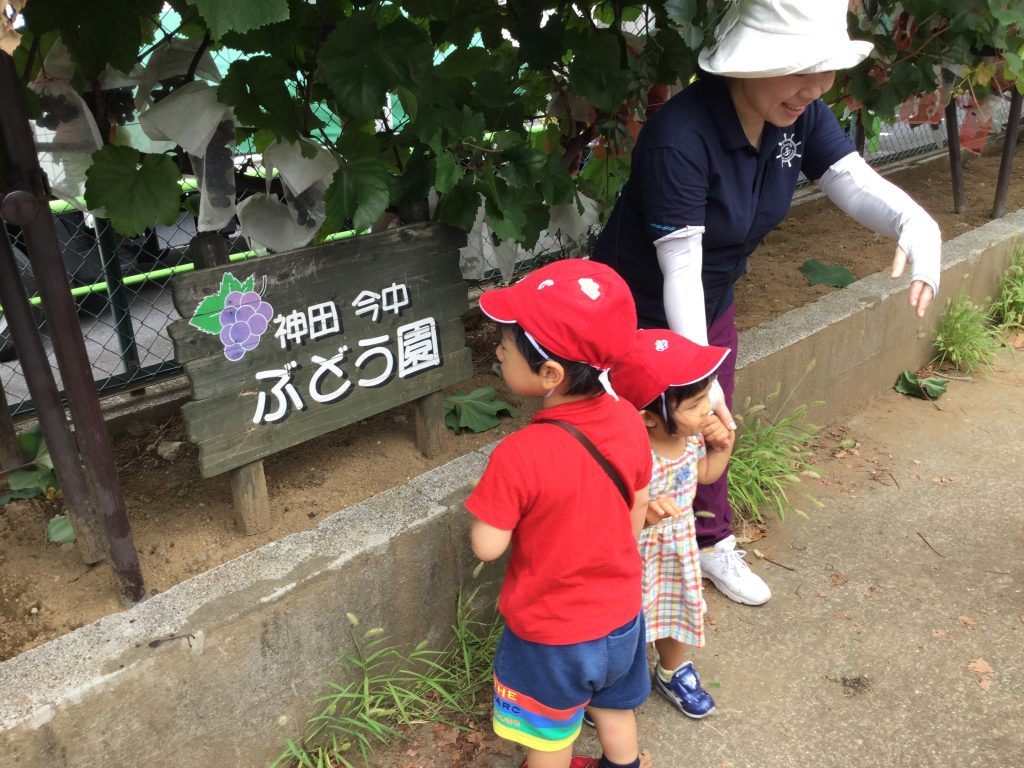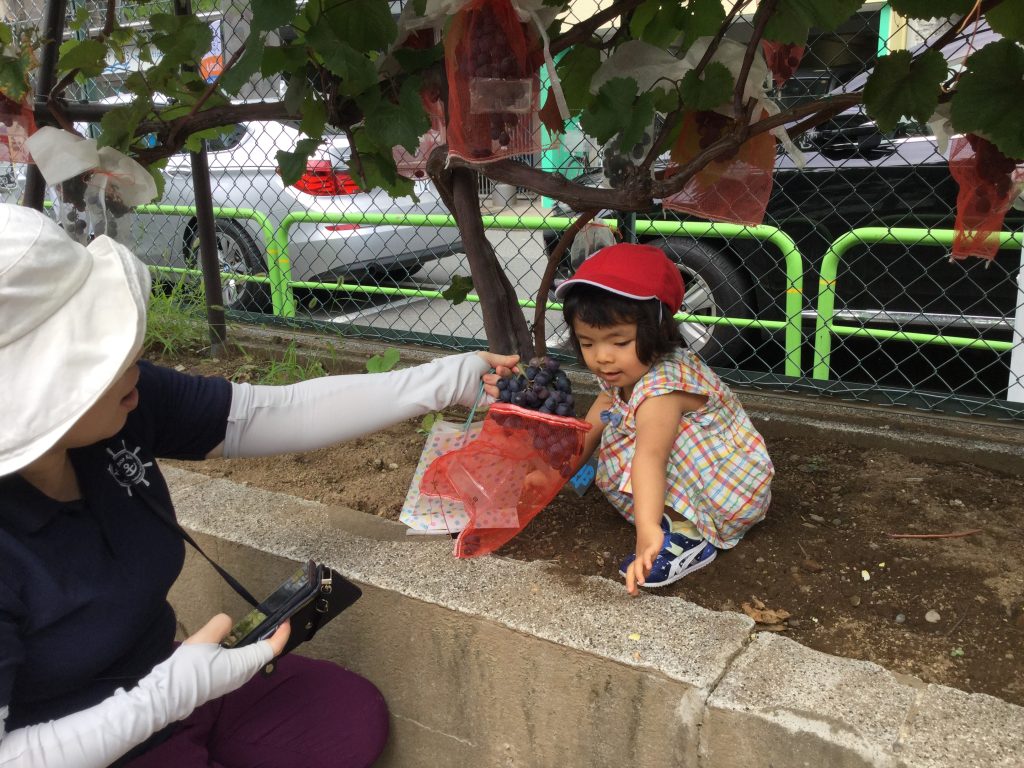 Our students were each able to choose two bunches of grapes to pick. They searched carefully to find big bunches, and then they cut the stem above the bunch.
The Seal Class boys crafted grapes and learned about grapes.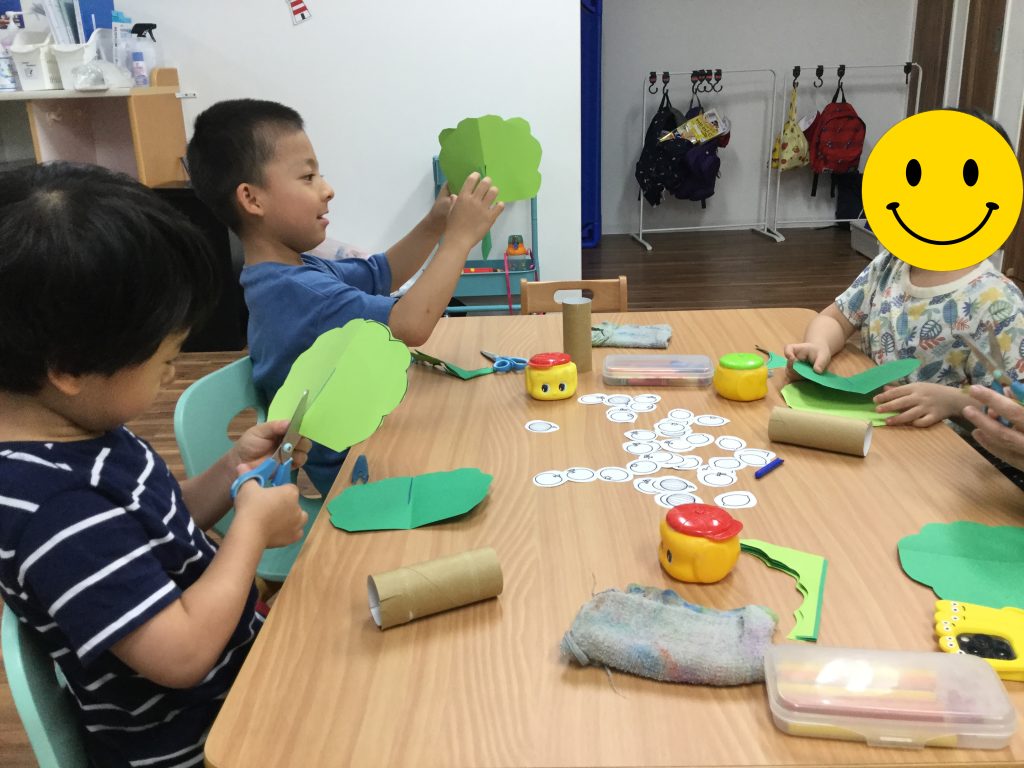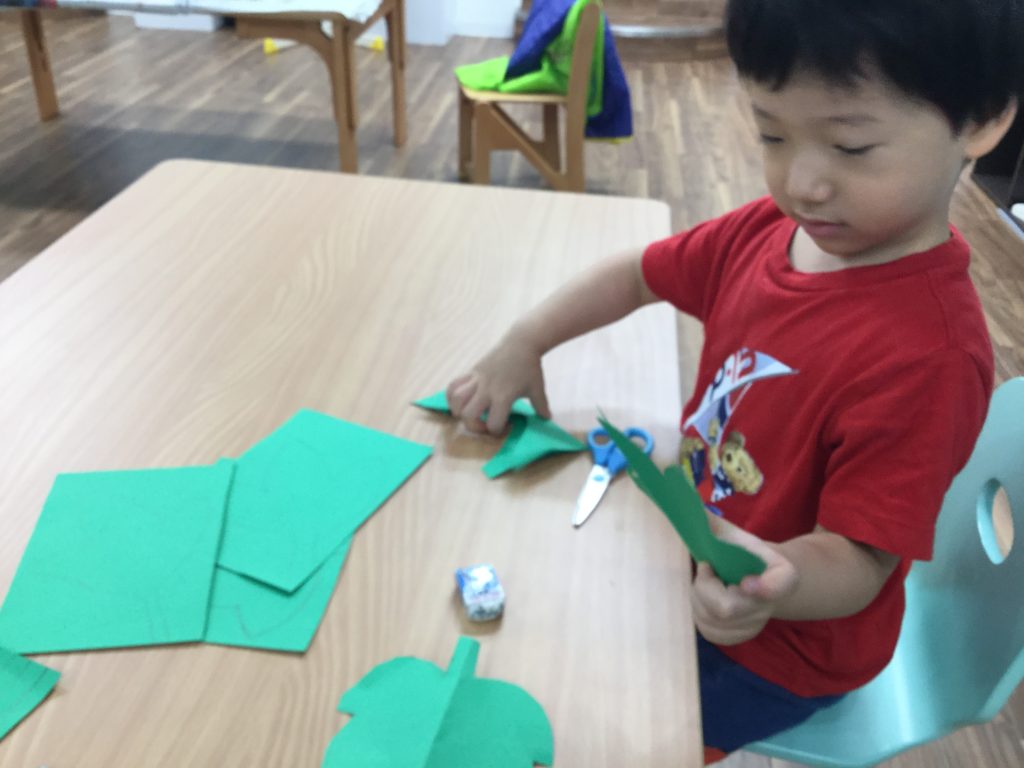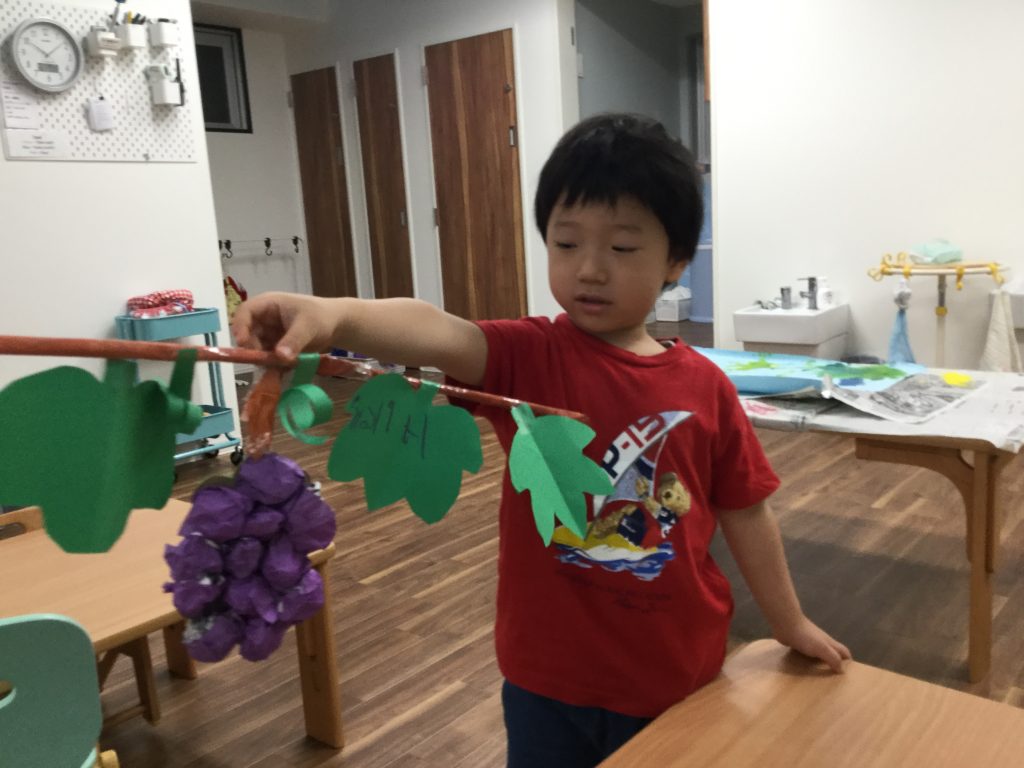 ▼アンカーキッズインターナショナルの公式インスタグラムはこちら