We went to UK on July 28 and 31.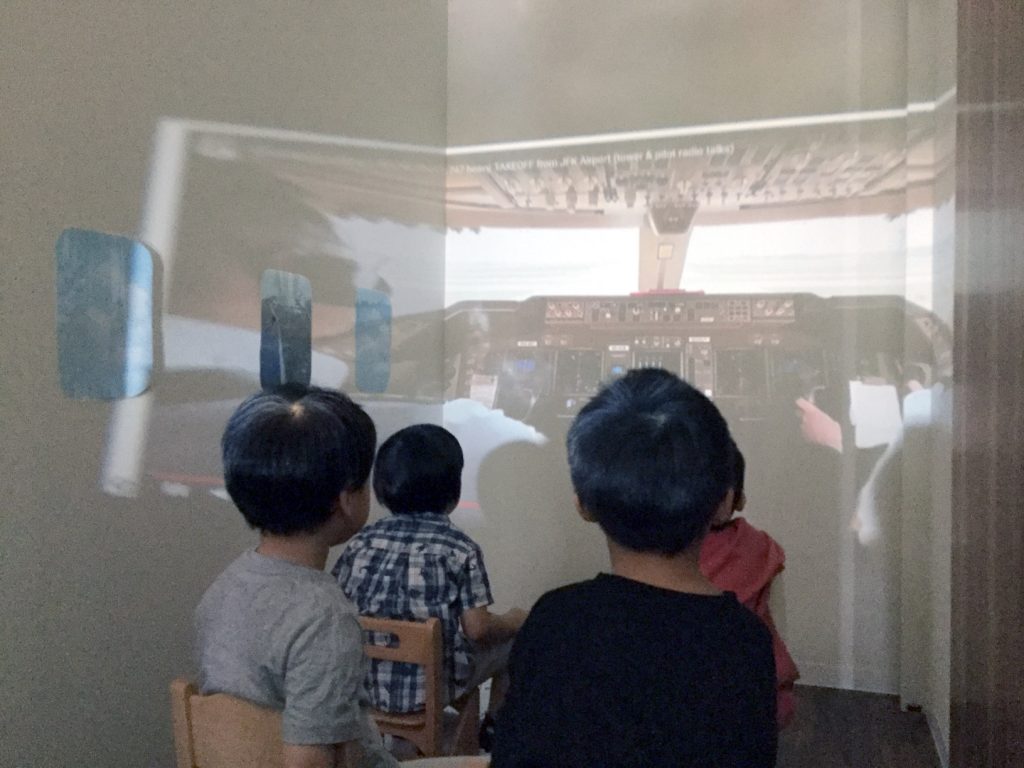 Flew to England.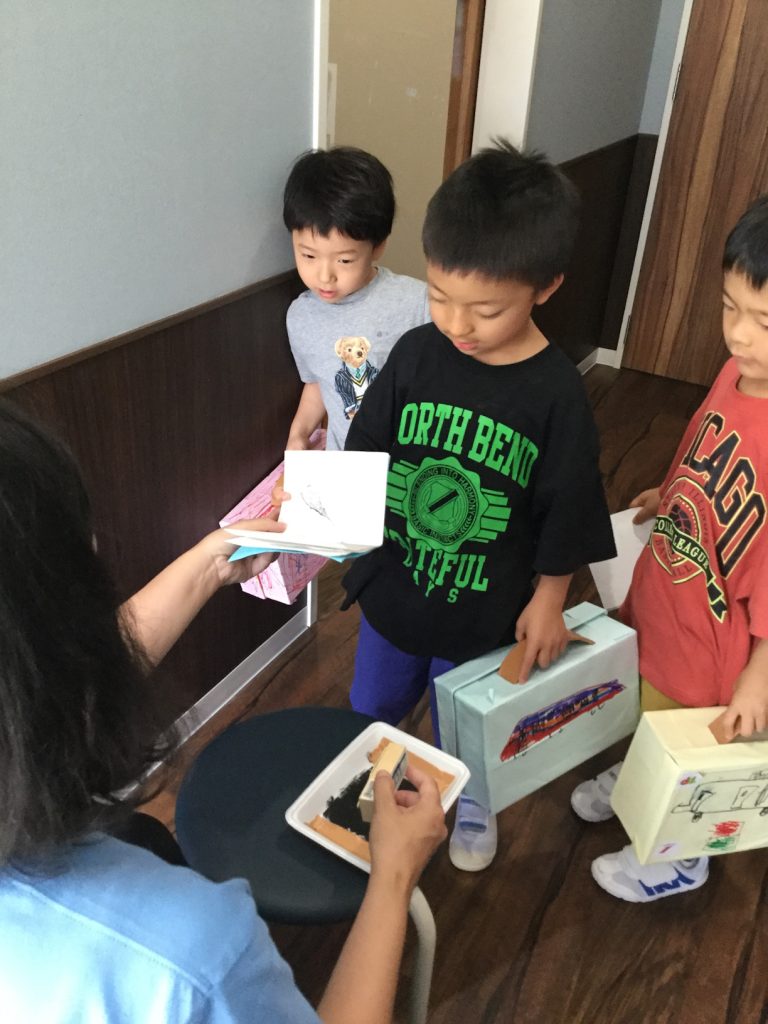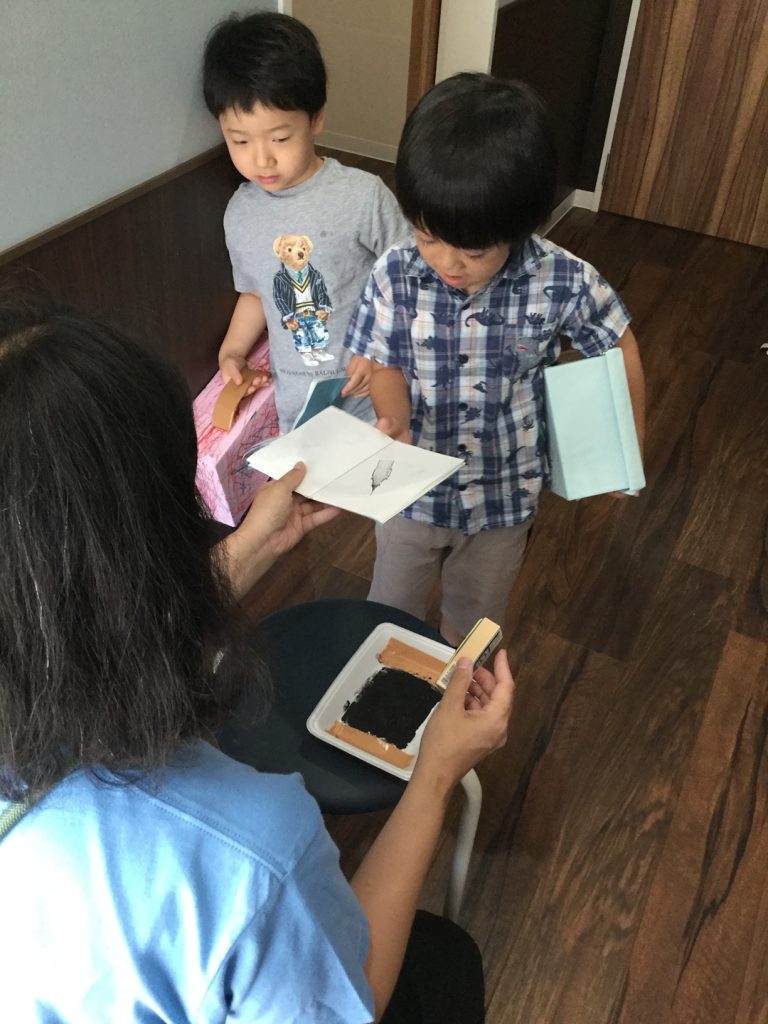 We got an immigration stamp.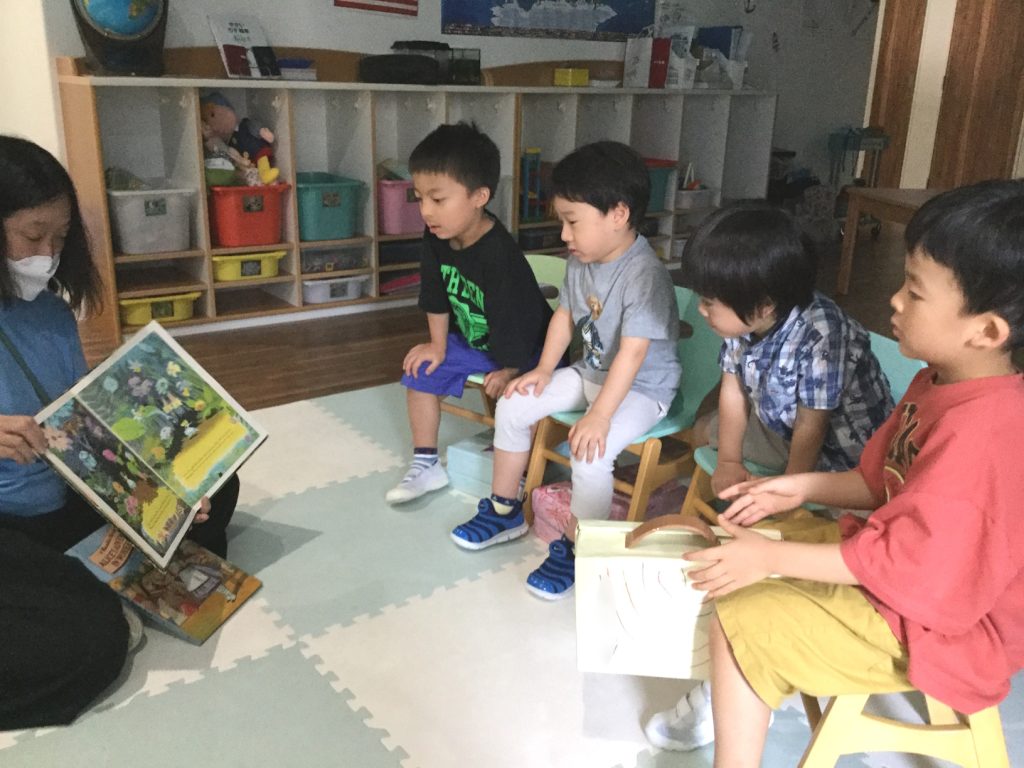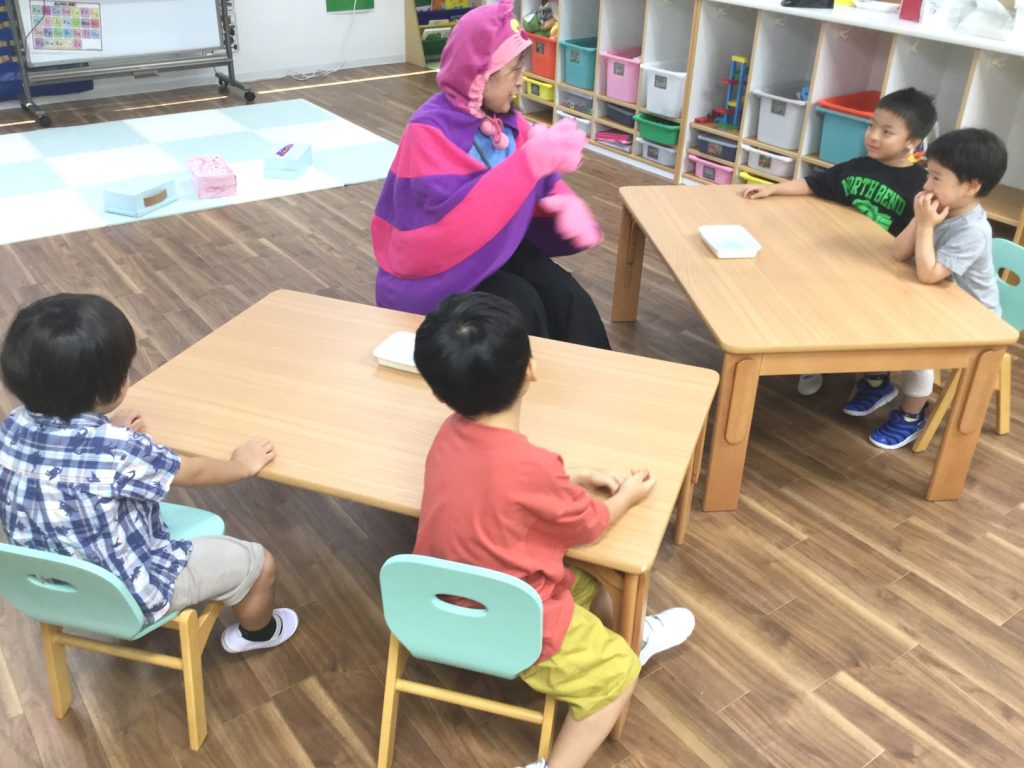 Let's visit "Alice in Wonderland"!!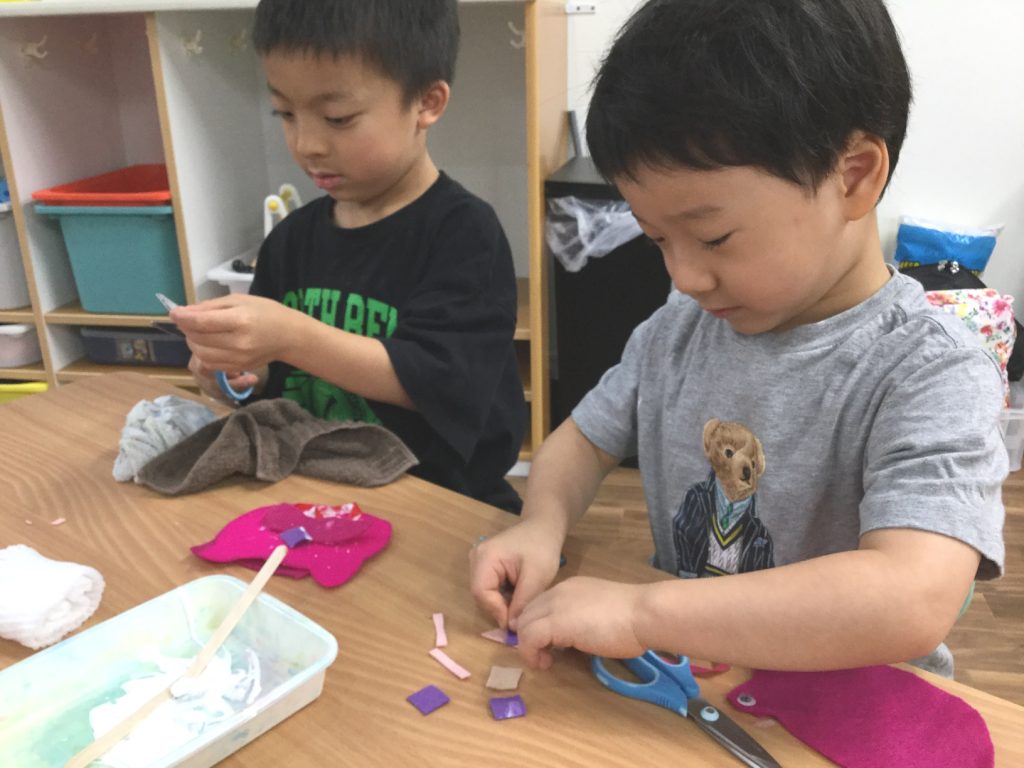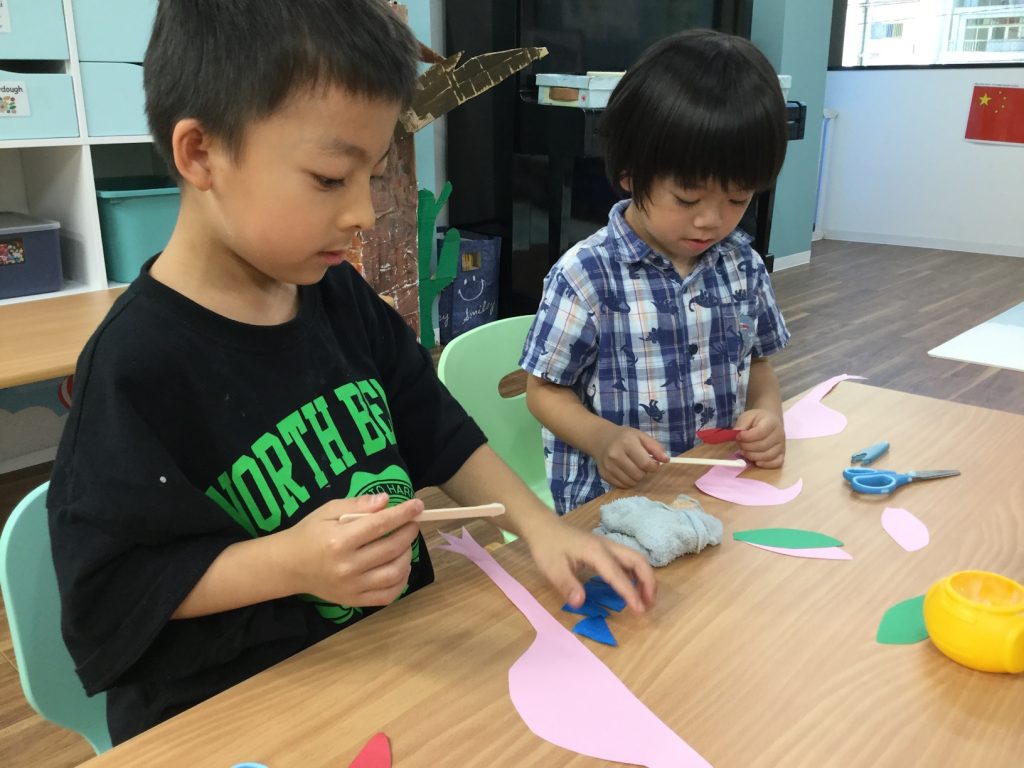 We made a Cheshire Cat from Alice's World.😺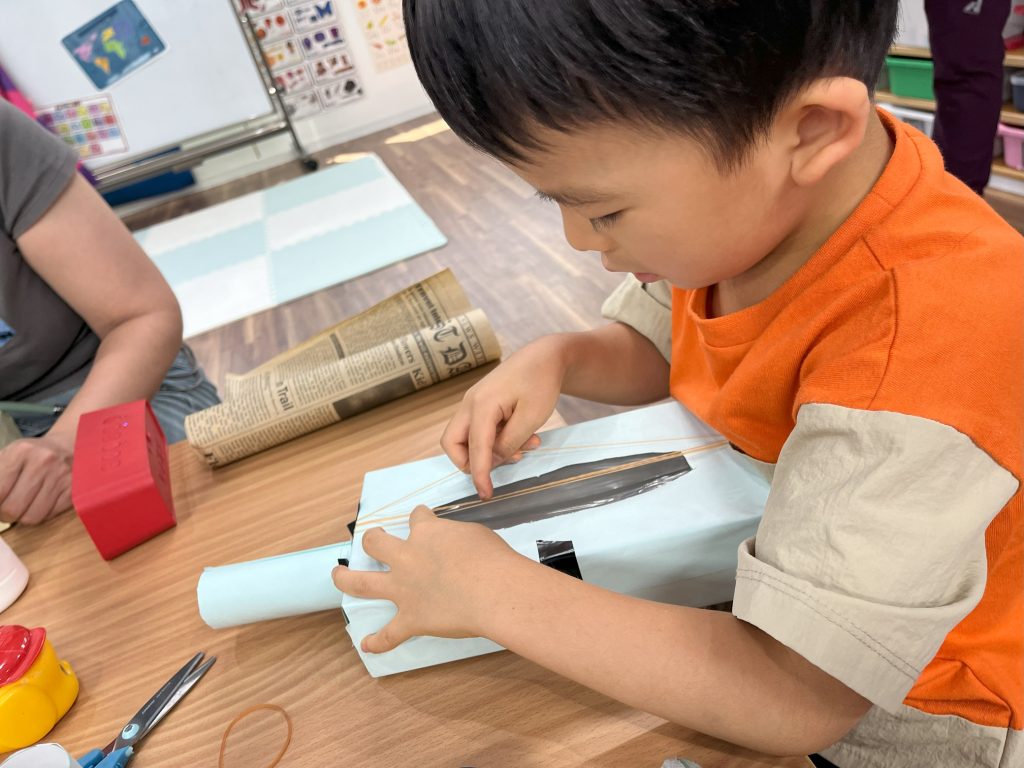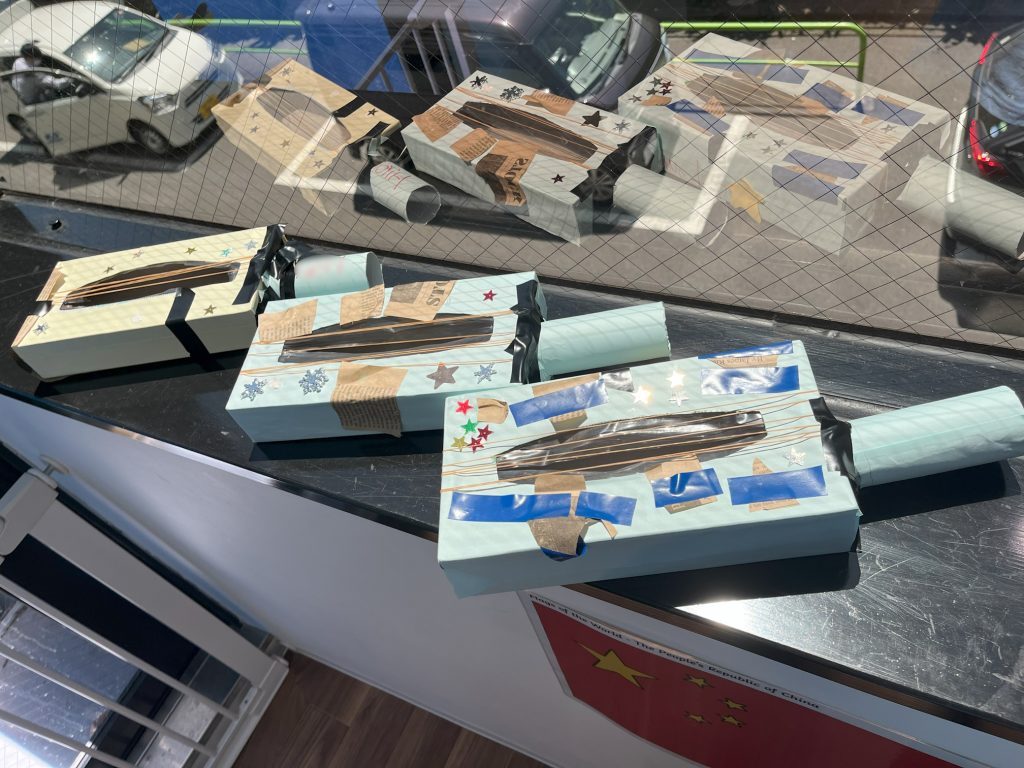 We sang Beatles songs while playing our own guitars.🎸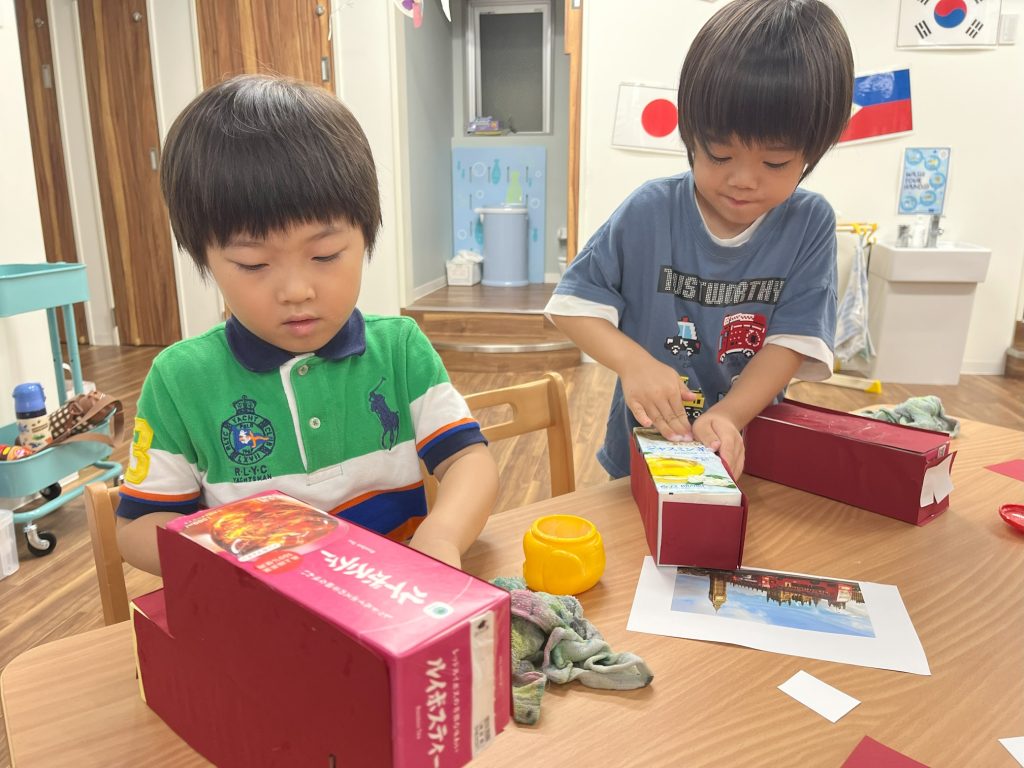 In the afternoon, made a double-decker bus and visit some of England's famous sightseeing places.
▼アンカーキッズインターナショナルスクール サマースクールを紹介した動画はこちら
(アンカーキッズインターナショナルスクール公式Instagramへジャンプします)
⇓Click here for our Anchor Kids Summer Program 2023 activities☺
Mexico    Canada    UK    Hawaii    Egypt    India    Russia  
USA    Korea    China    Italy    Australia    Africa    Philippines    Japan
Summer Program 2023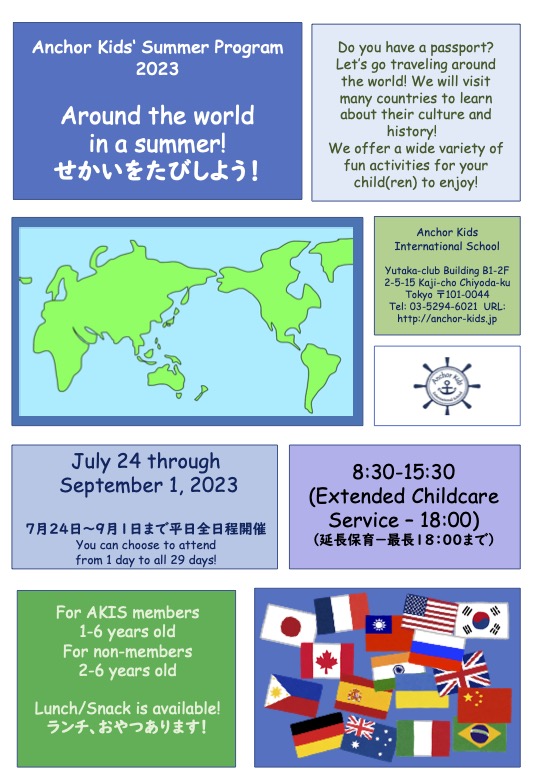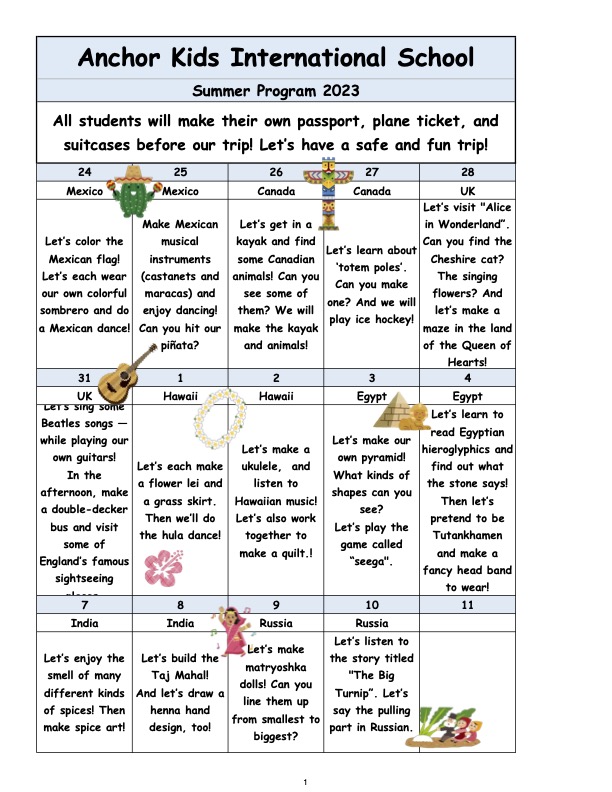 Our trip continues…