We went to Philippines on August 30 and 31.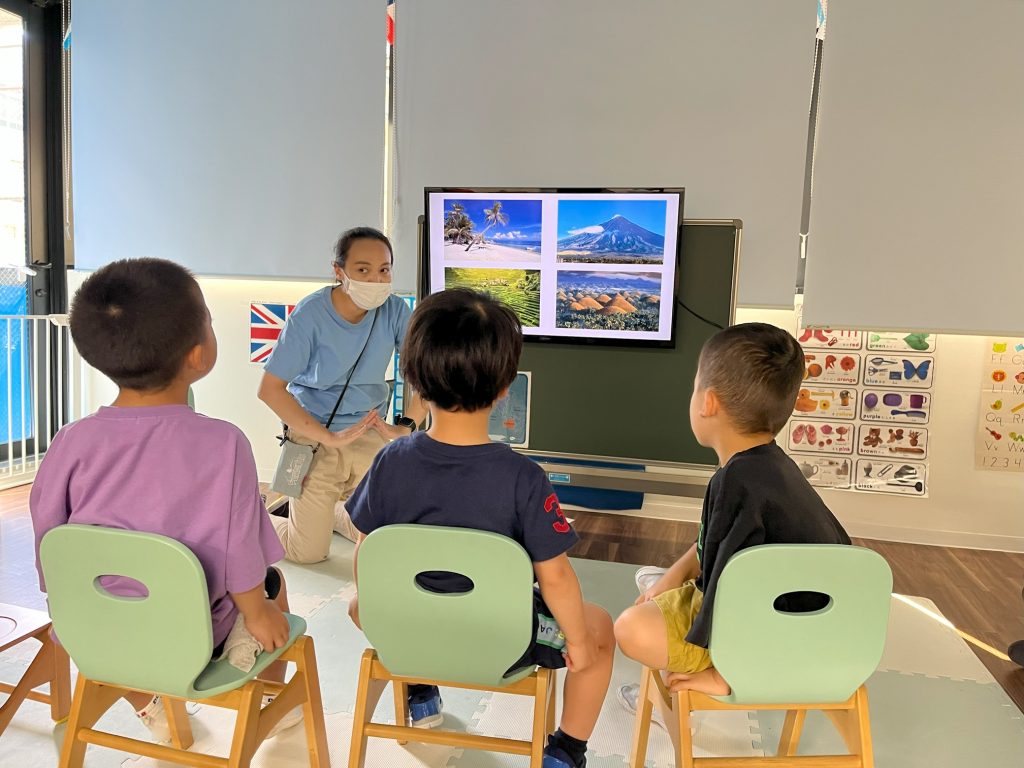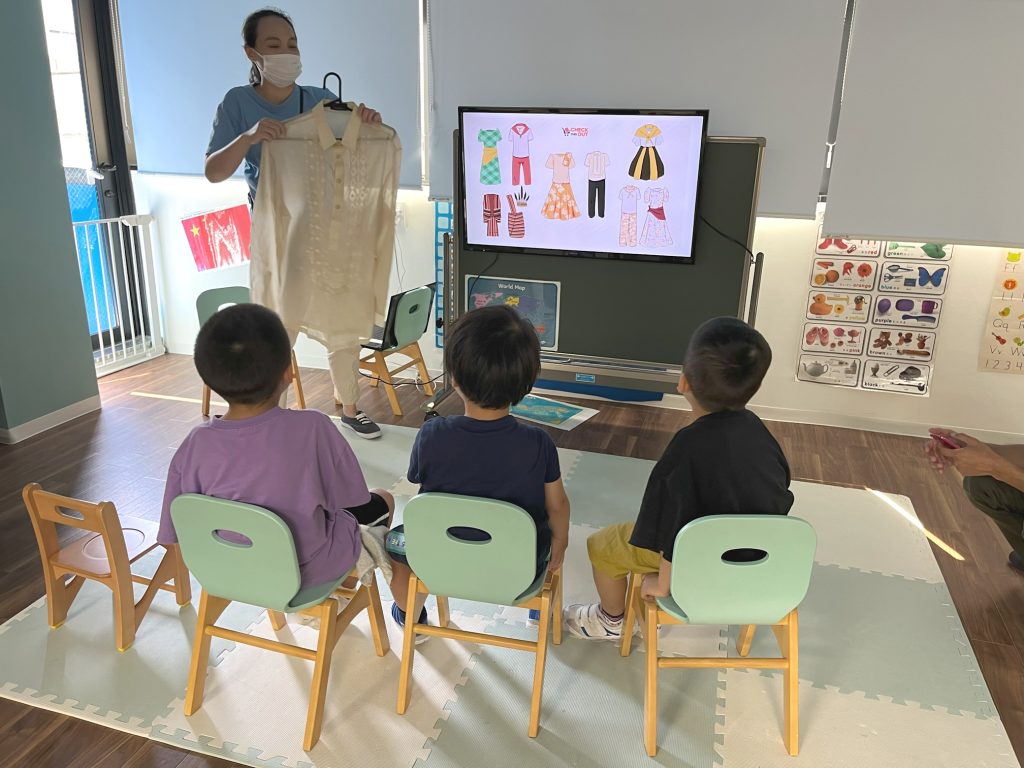 In the Philippines, the children looked at houses decorated for the Pahiyas festival, and then they made very colorful houses themselves.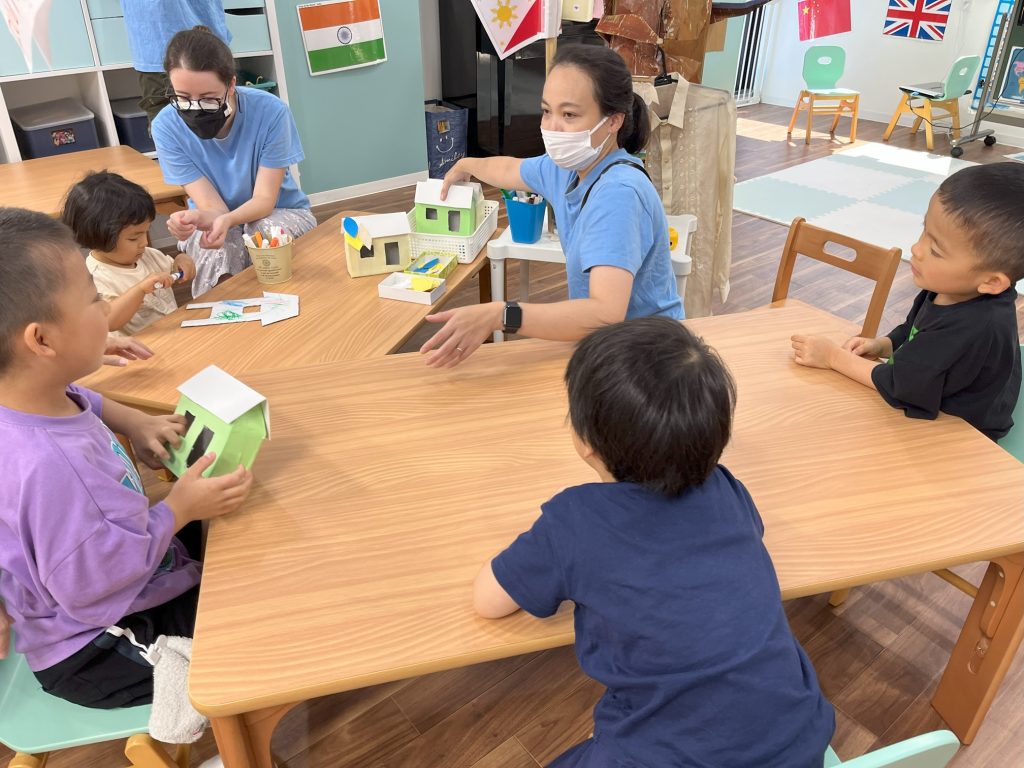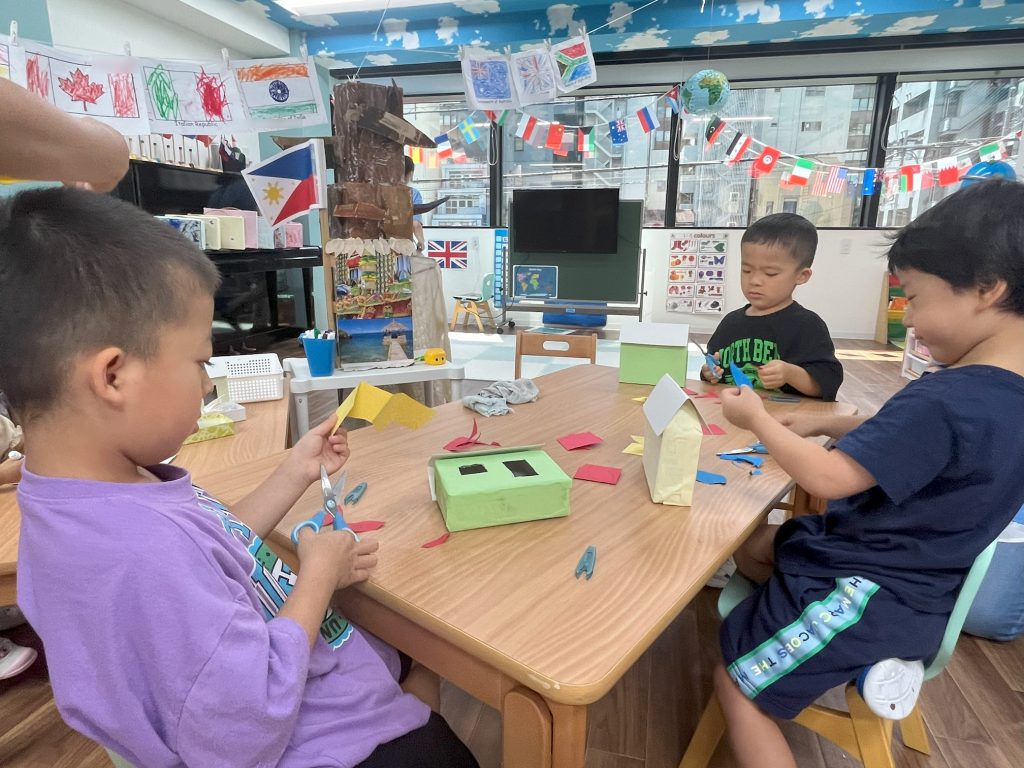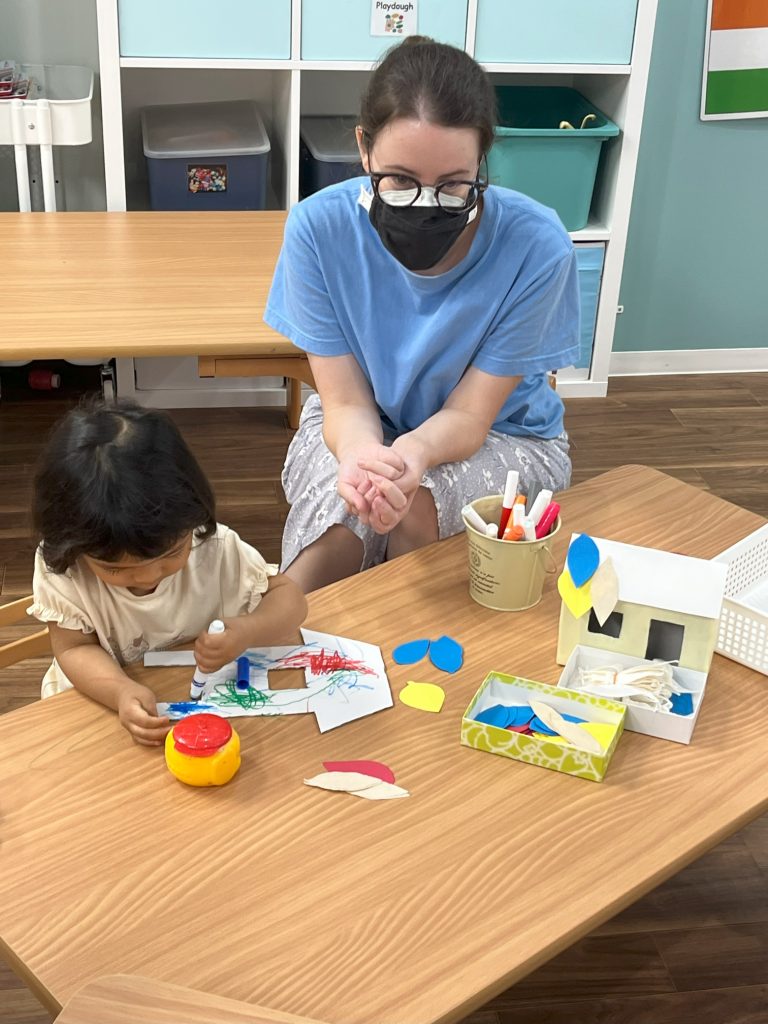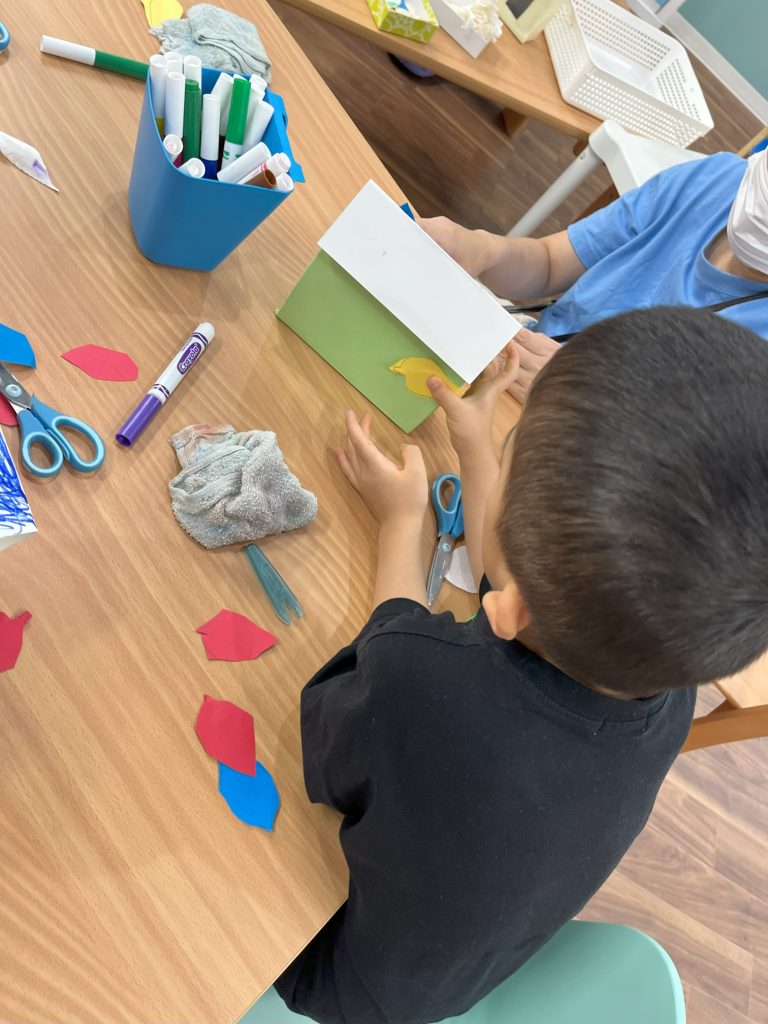 The next day they made a "jeepney" out of boxes. They really enjoyed playing with the box-jeepney.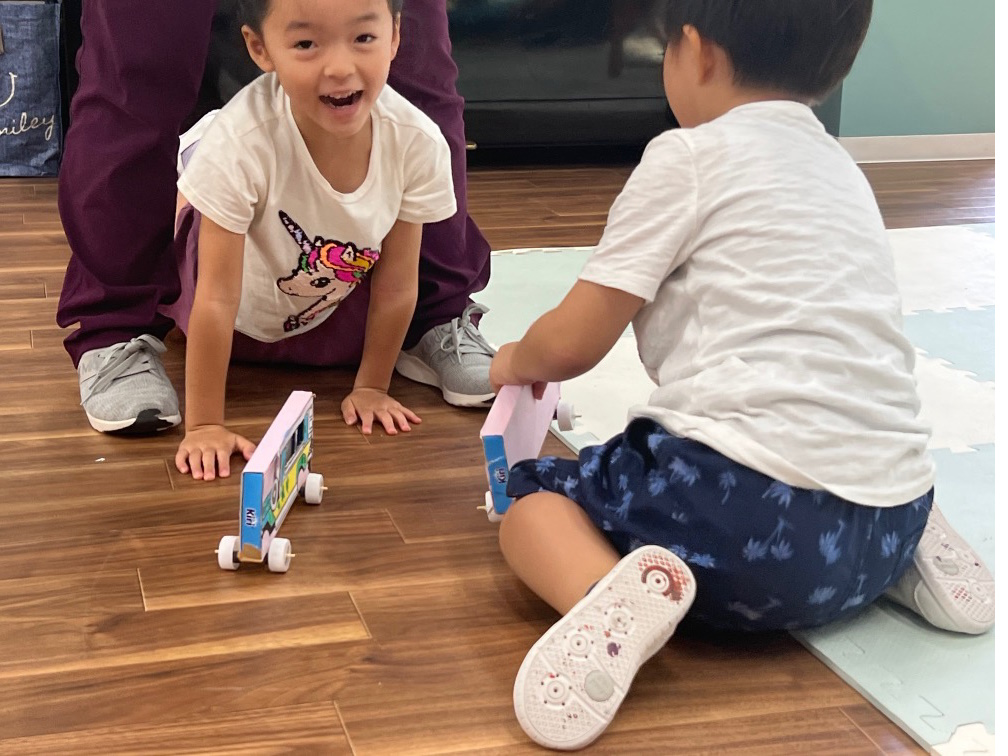 Ms. Sarah explained to us that in the Philippines, they start decorating stars for Christmas on September 1st, and then we made star-shaped lanterns.
We put a glow-stick inside each one and everyone enjoyed looking at them in the darkened room.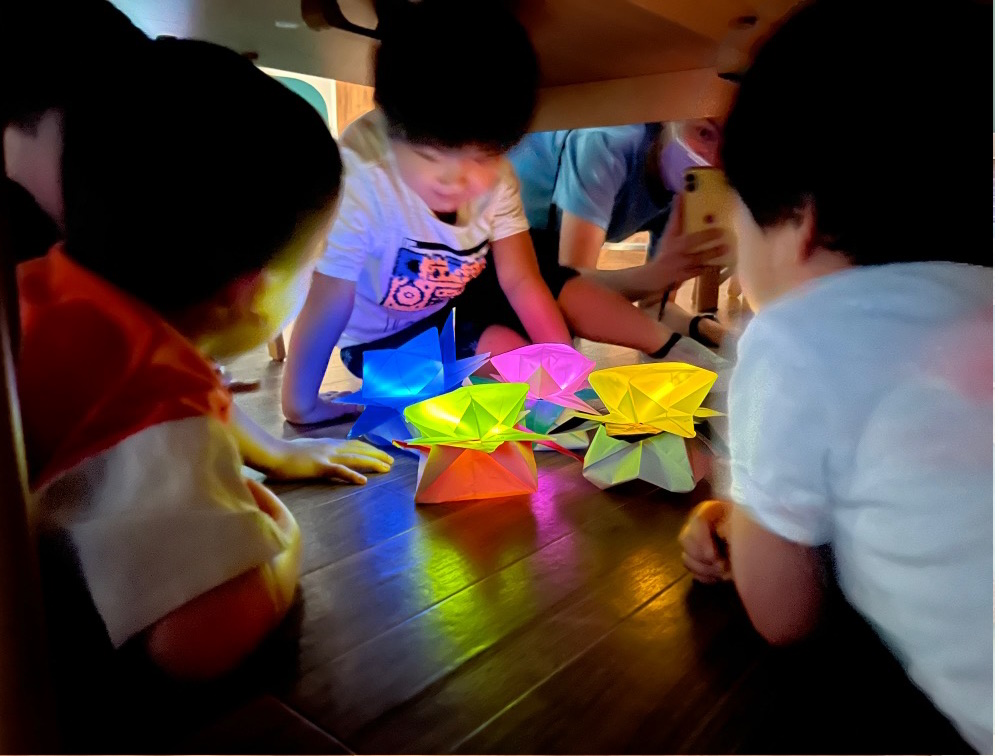 ▼アンカーキッズインターナショナルスクール サマースクールを紹介した動画はこちら
(アンカーキッズインターナショナルスクール公式Instagramへジャンプします)
⇓Click here for our Anchor Kids Summer Program 2023 activities☺
Mexico    Canada    UK    Hawaii    Egypt    India    Russia  
USA    Korea    China    Italy    Australia    Africa    Philippines    Japan
Summer Program 2023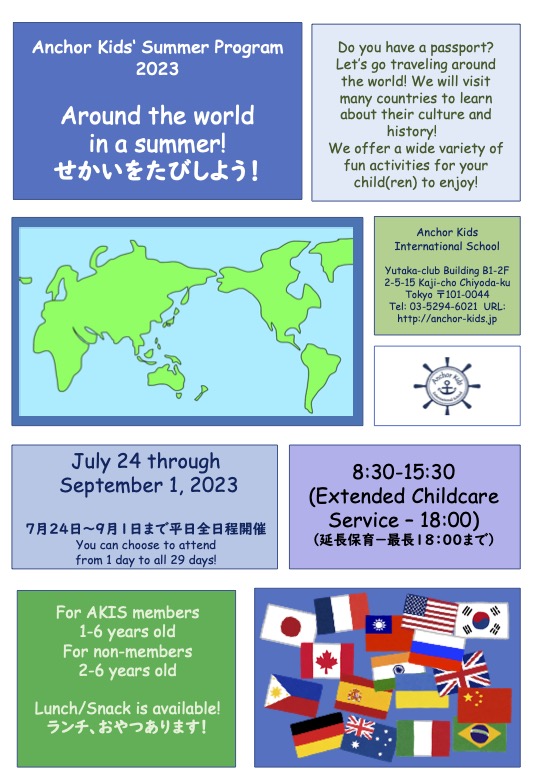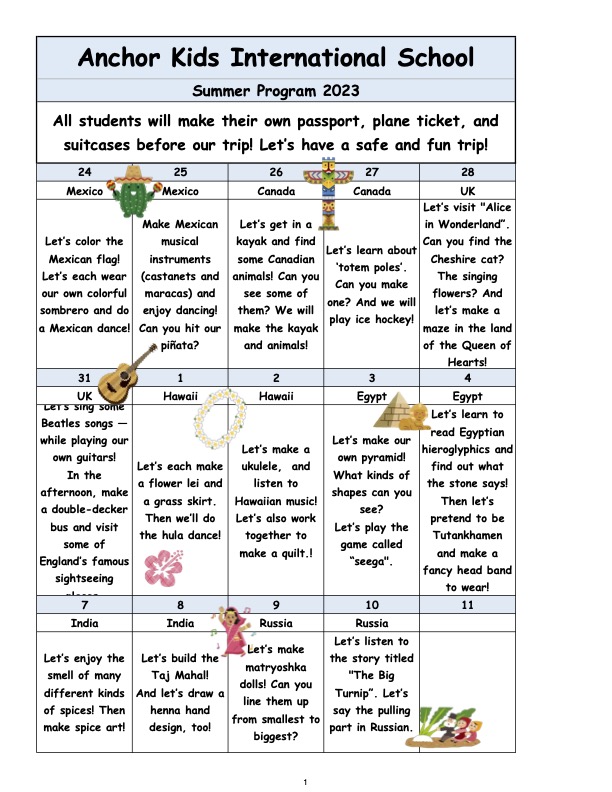 Our trip continues…