Our Anchor Kids Summer Program 2023 began on Monday, July 24. Our program theme this year is "Travel Around the World."
We will 'visit' many different countries this summer!
The first country we traveled to was Mexico.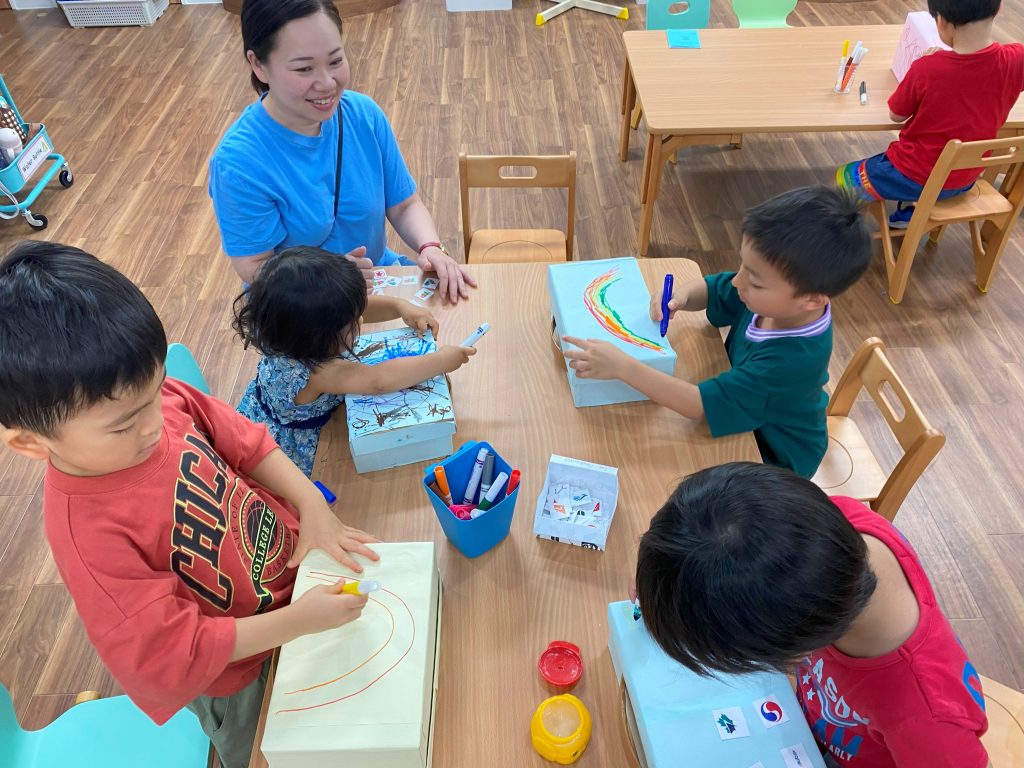 Make a suitcase…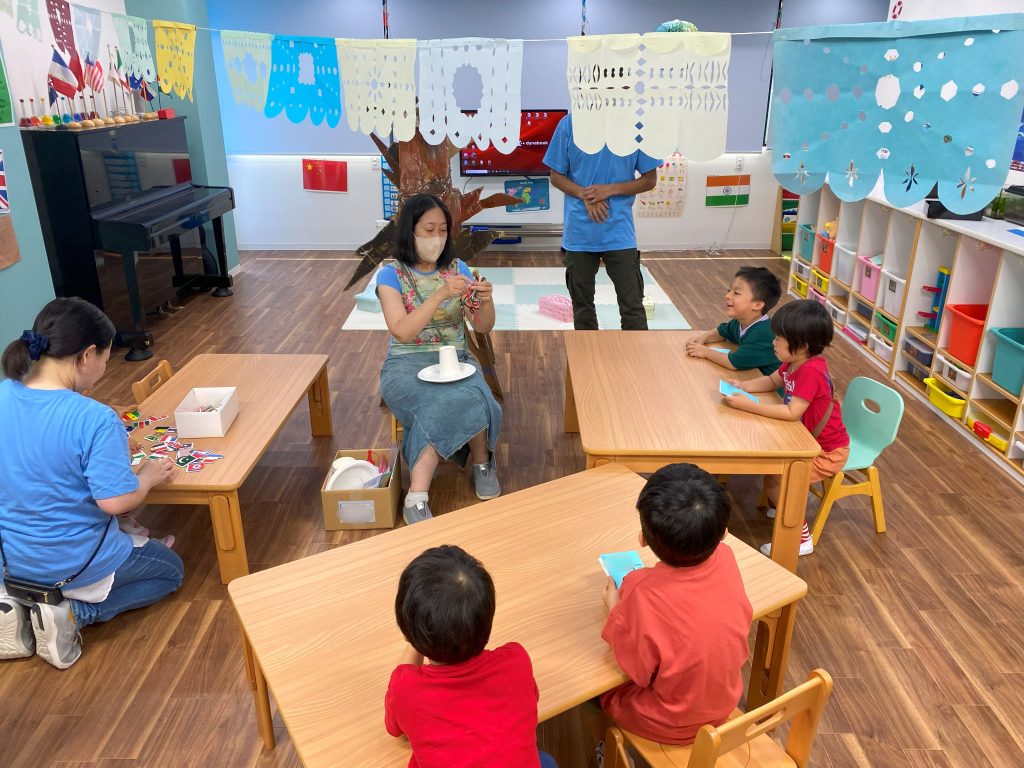 Have a passport…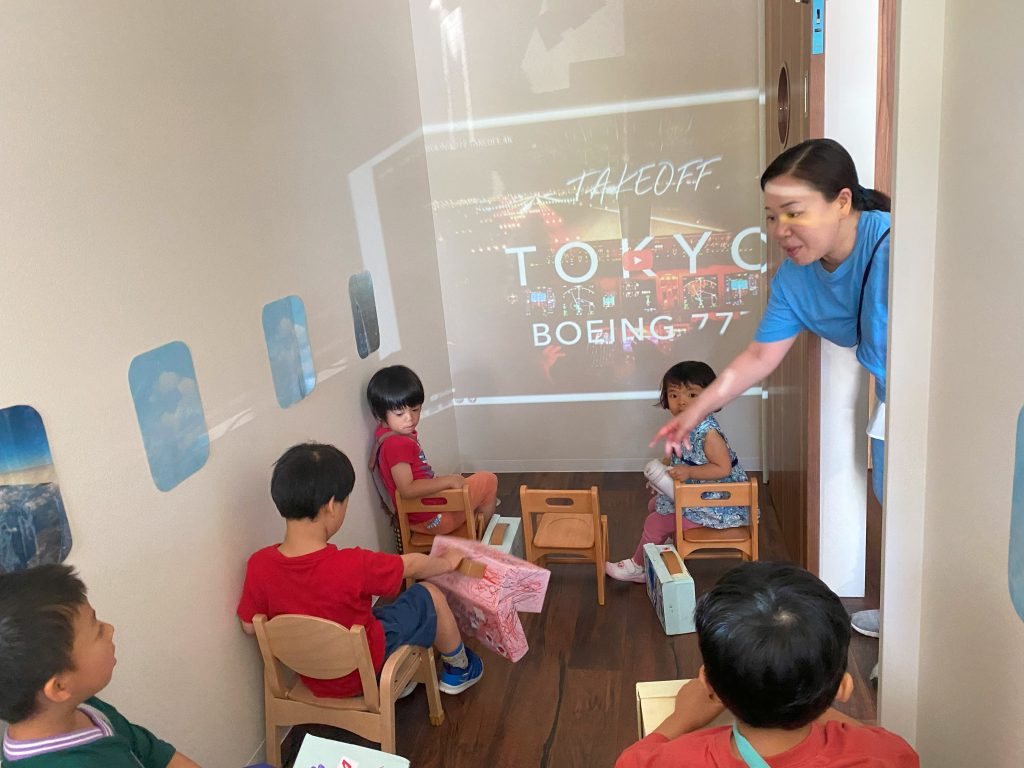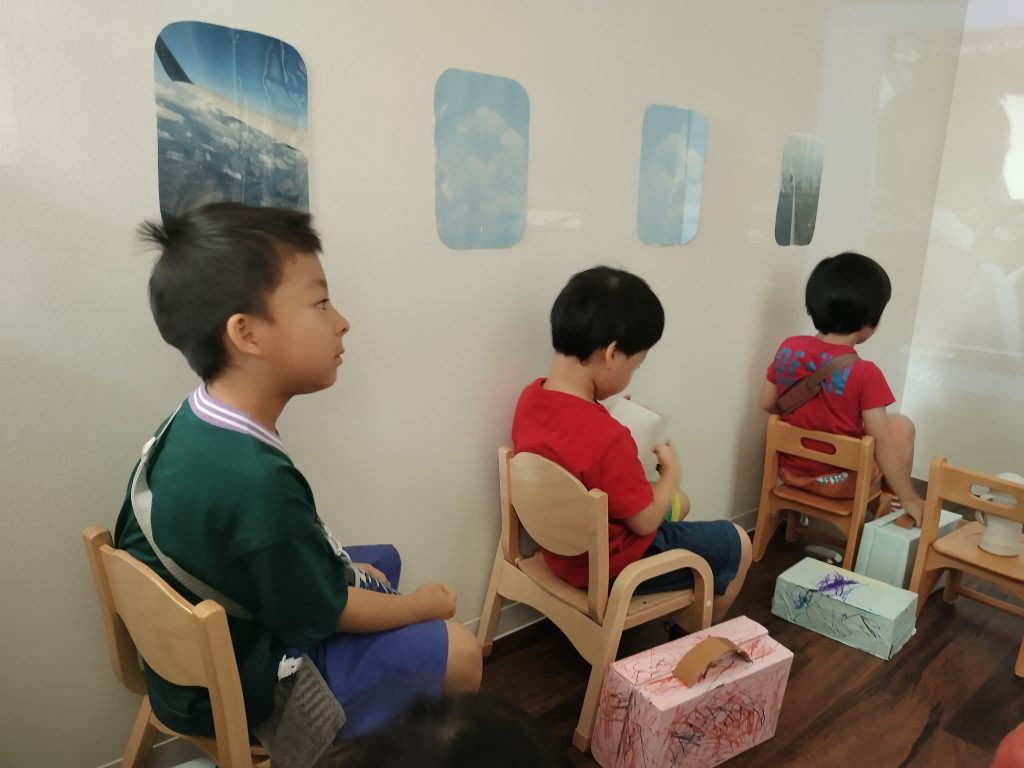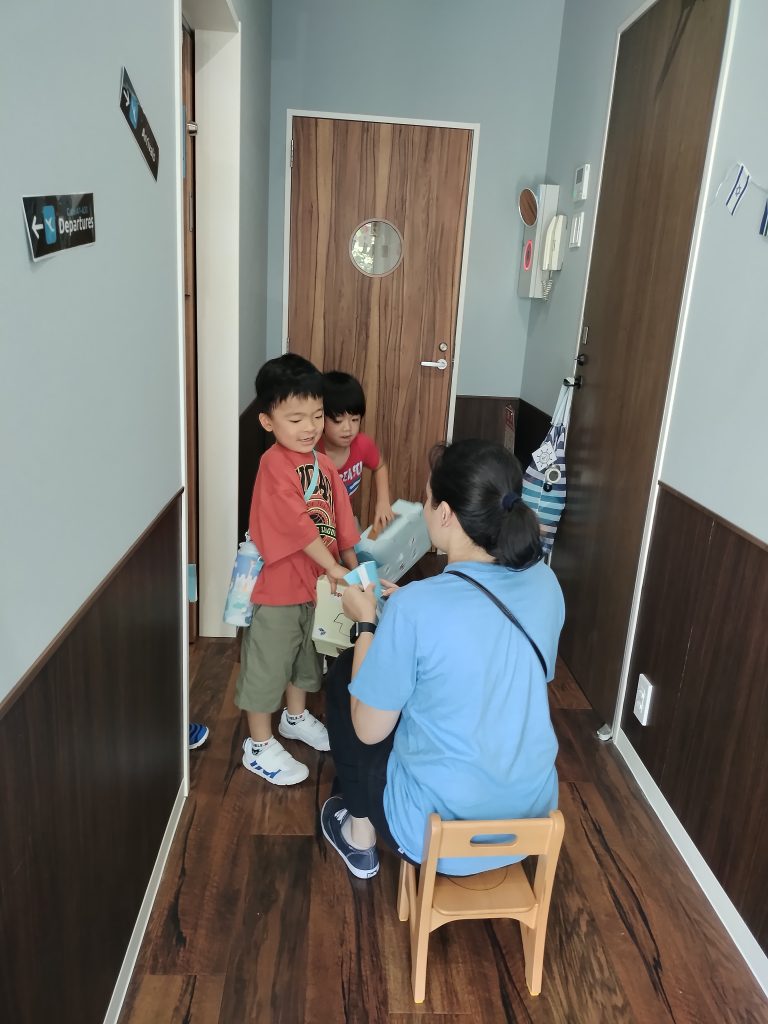 We got our passports, suitcases and boarding passes, and flew to Mexico.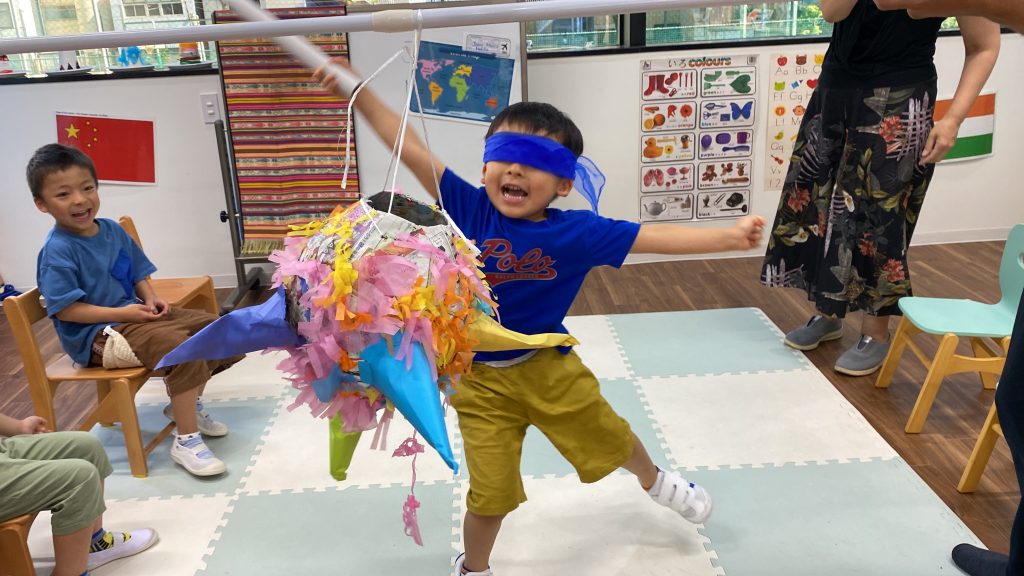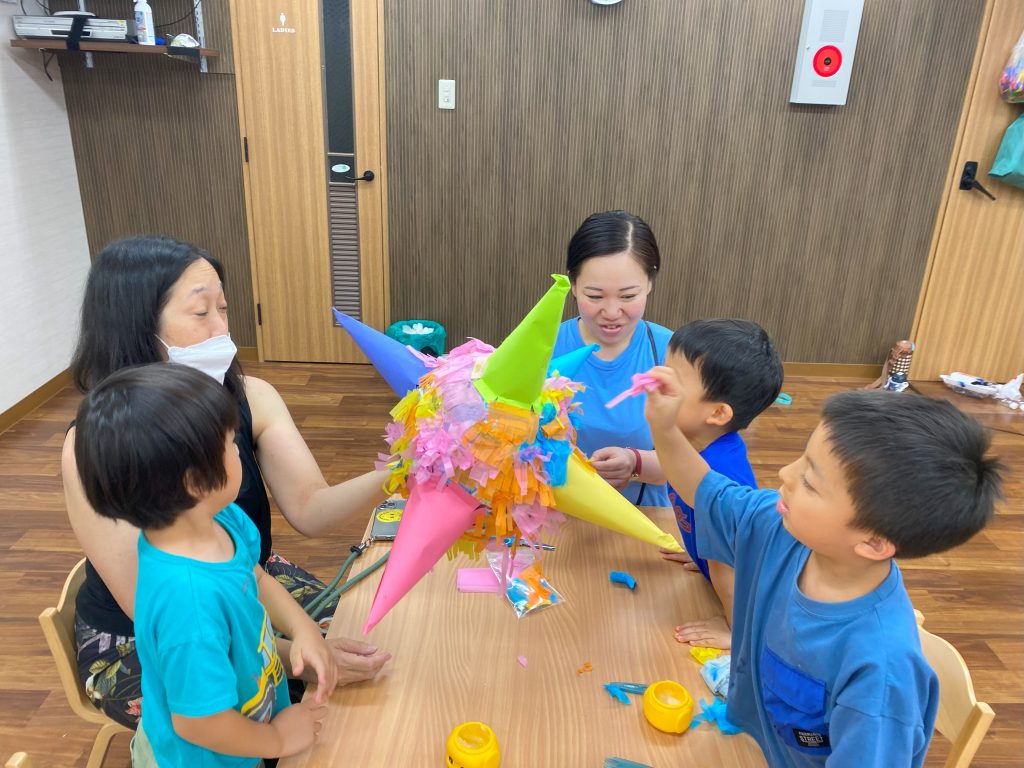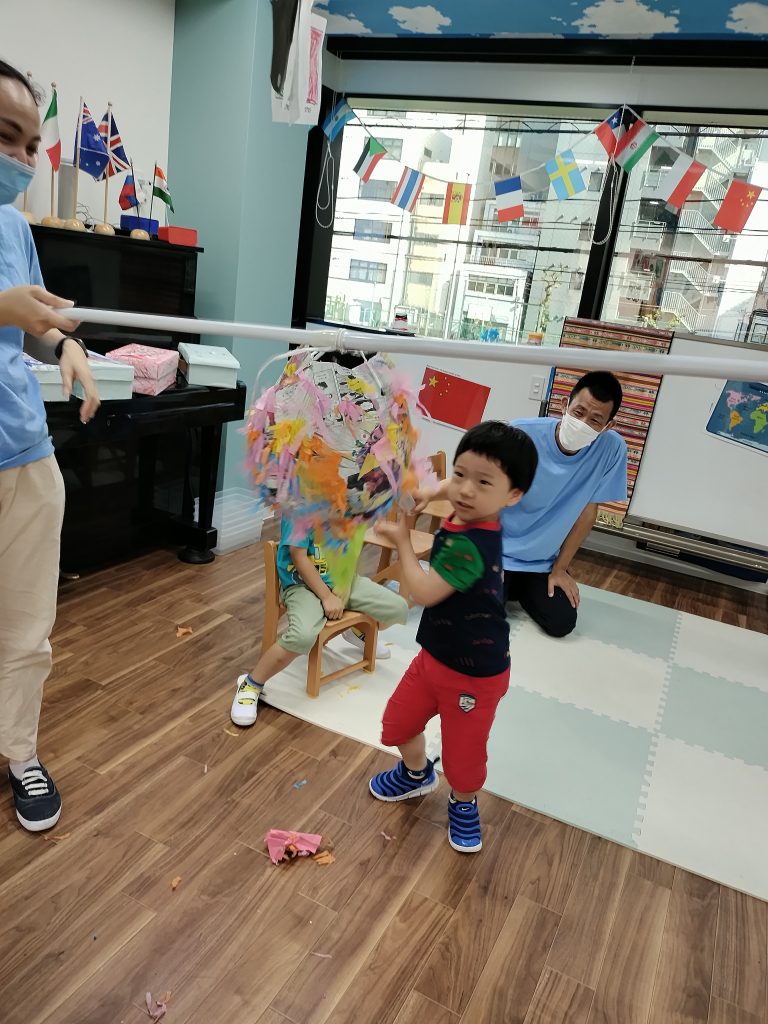 We did many activities while we were visiting Mexico, and the children's favorite part was hitting a piñata in order to break it open. However, we teachers made the piñata shell too thick and hard, and so it took more than 30 minutes to get to the treats inside. They really enjoyed hitting it, though!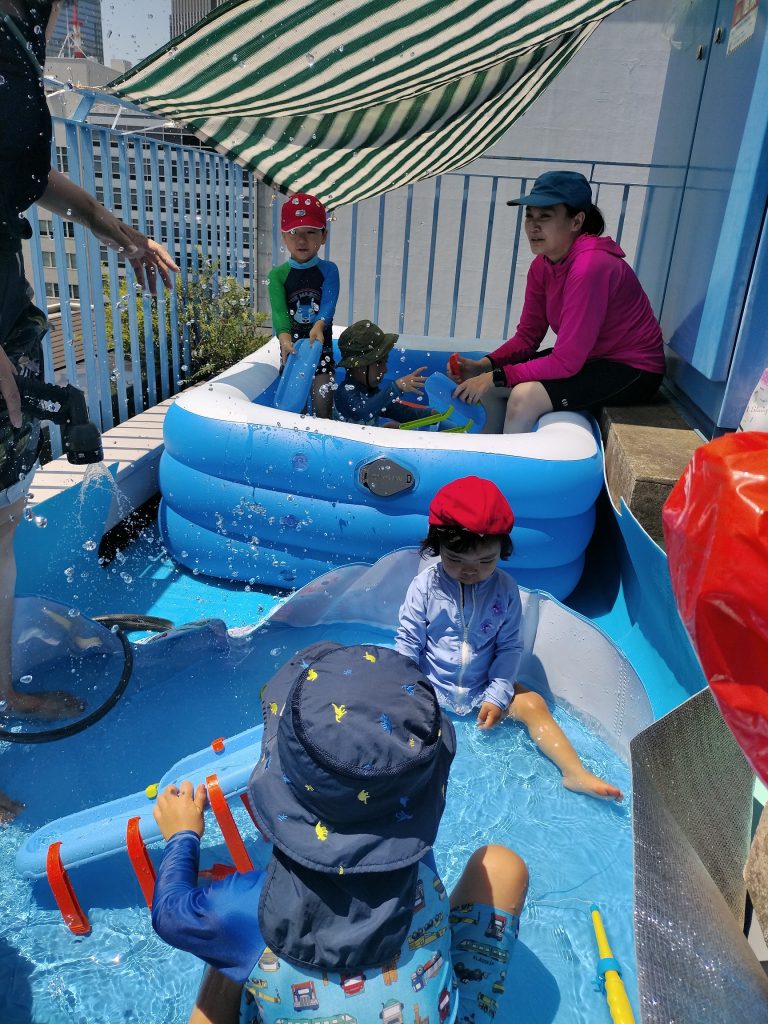 We also had so much fun with water play! The teacher made a water toy out of plastic bottles.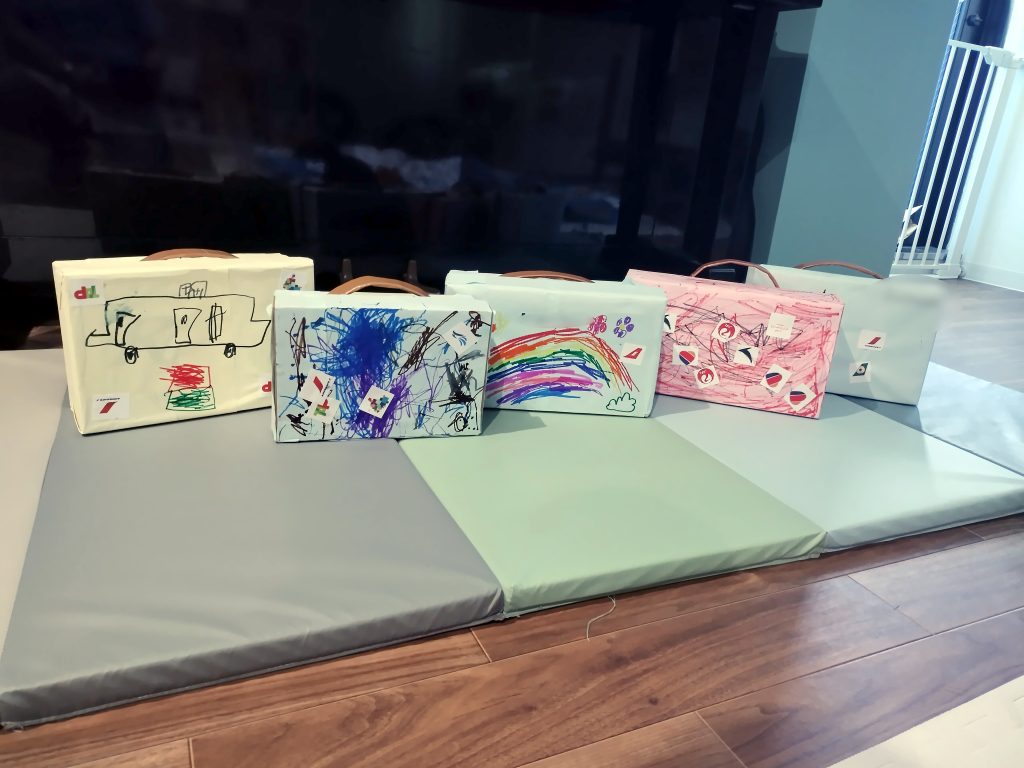 We all had so much fun! We will visit more countries next week!
▼アンカーキッズインターナショナルスクール サマースクールを紹介した動画はこちら
(アンカーキッズインターナショナルスクール公式Instagramへジャンプします)
⇓Click here for our Anchor Kids Summer Program 2023 activities☺
Mexico    Canada    UK    Hawaii    Egypt    India    Russia  
USA    Korea    China    Italy    Australia    Africa    Philippines    Japan
Summer Program 2023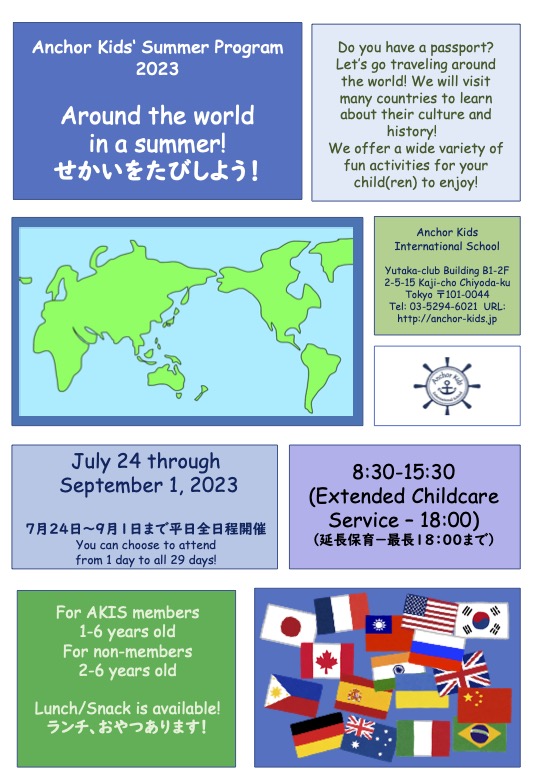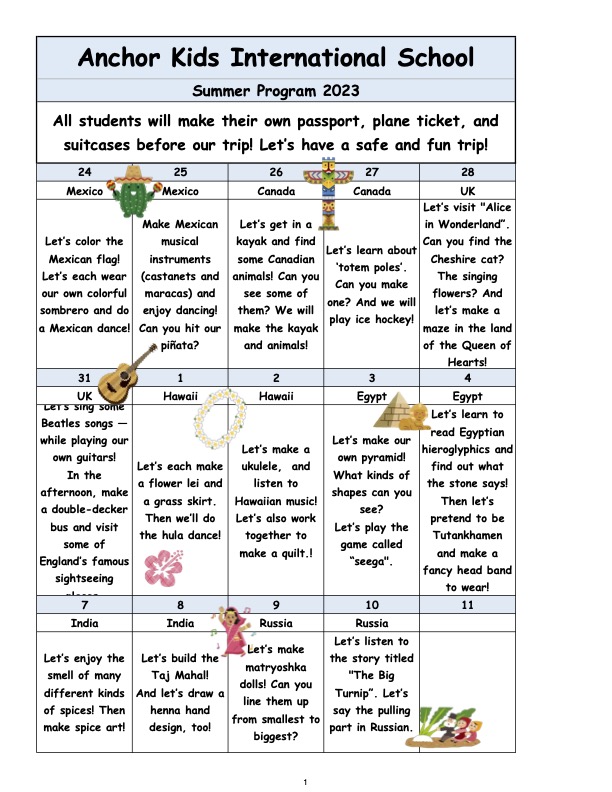 Our trip continues…