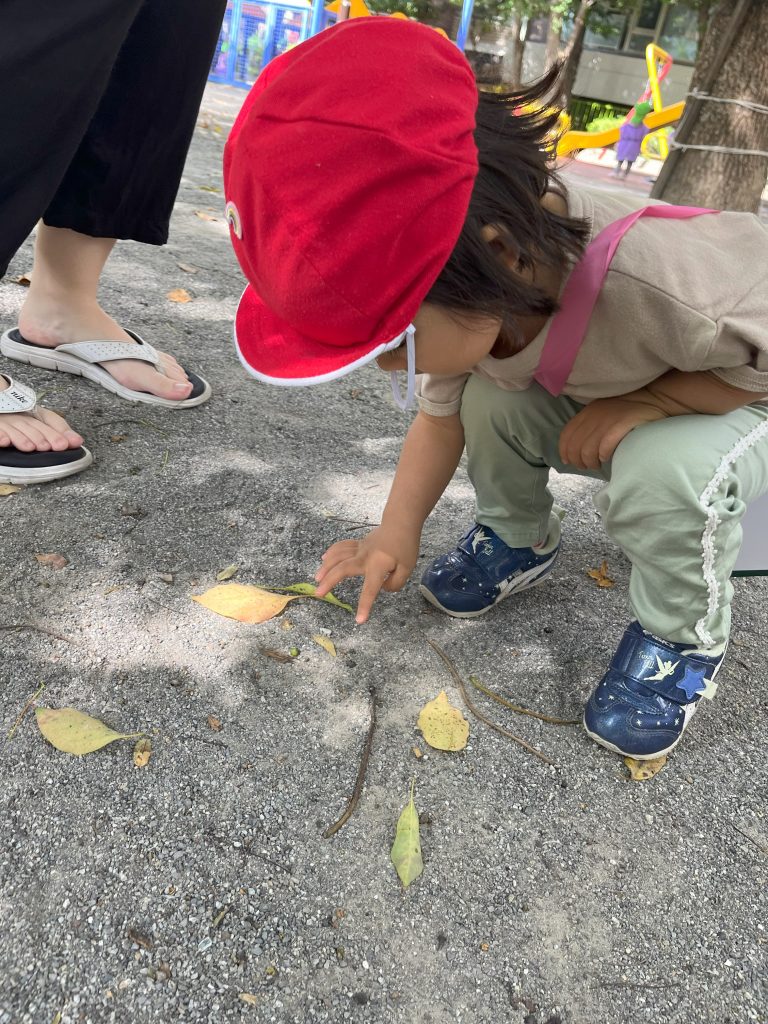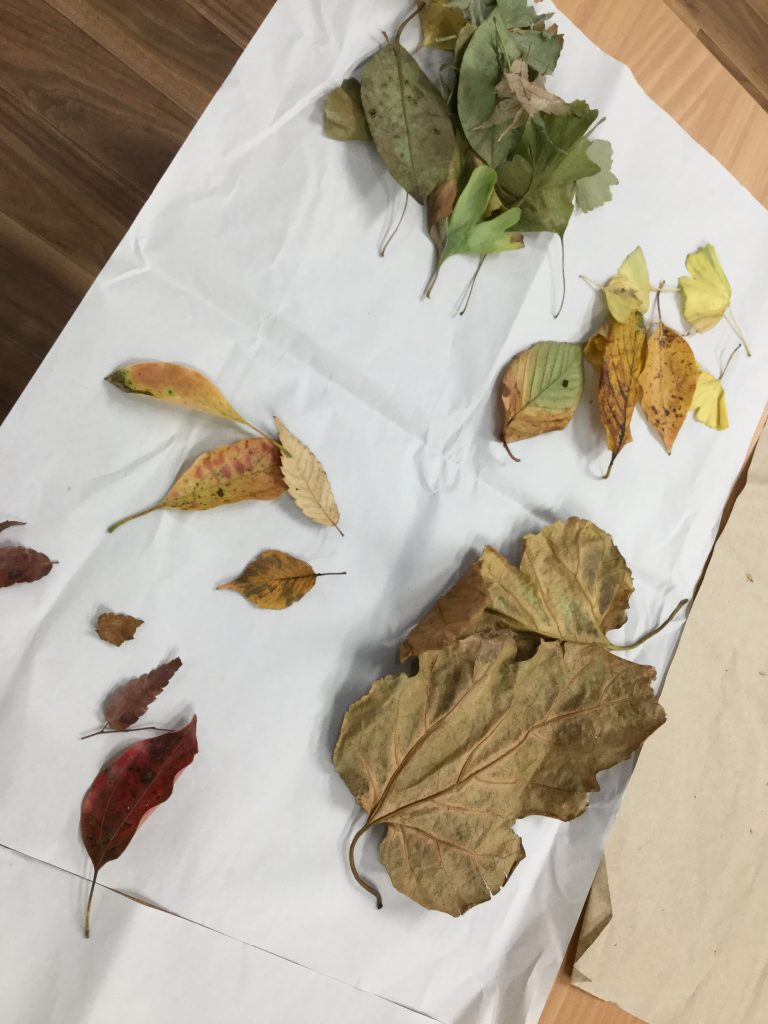 Our students made a fall collage with autumn leaves, acorns, pinecones, and sticks which they found at the park.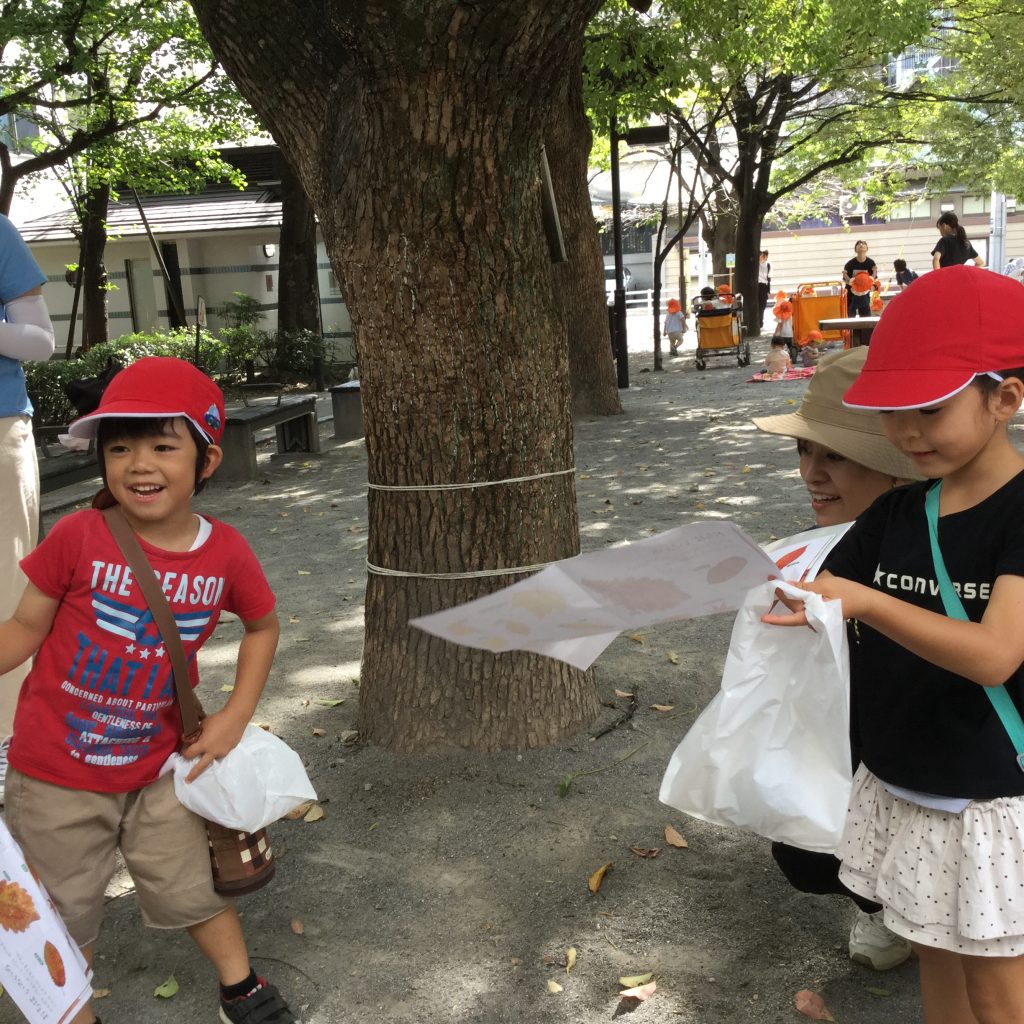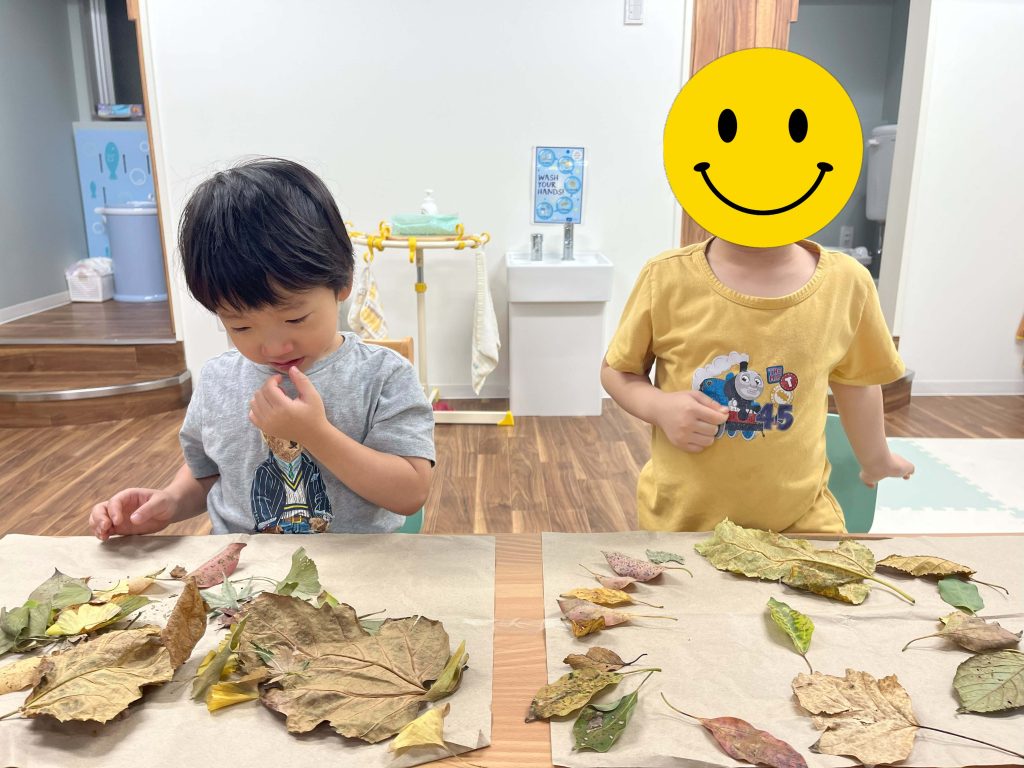 They carefully considered where they wanted to stick each item on their collage.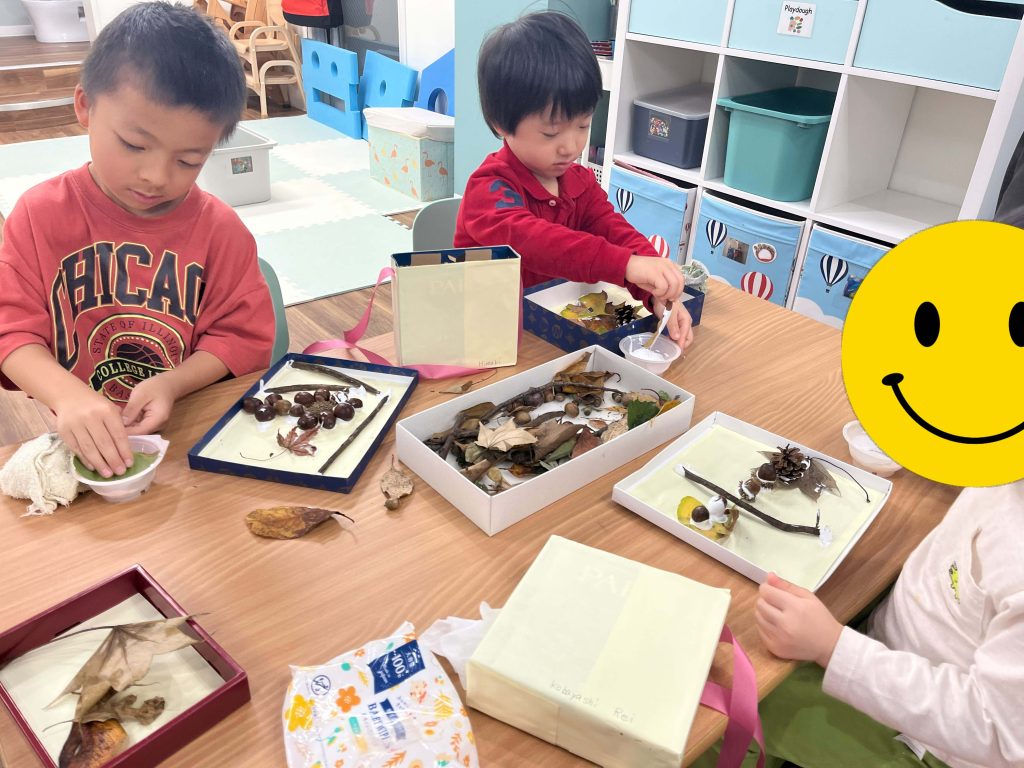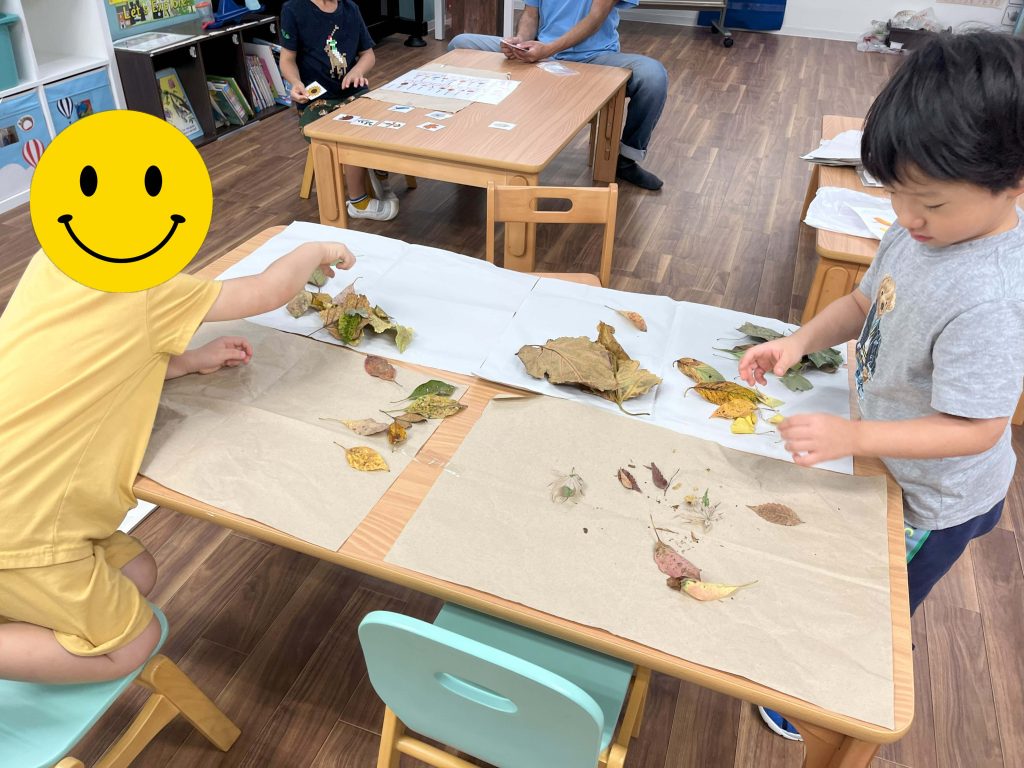 We hope they enjoyed displaying it at home! They also listened to the story "Leaf Man" (by Lois Ehlert) and they formed their own "Leaf Man", too!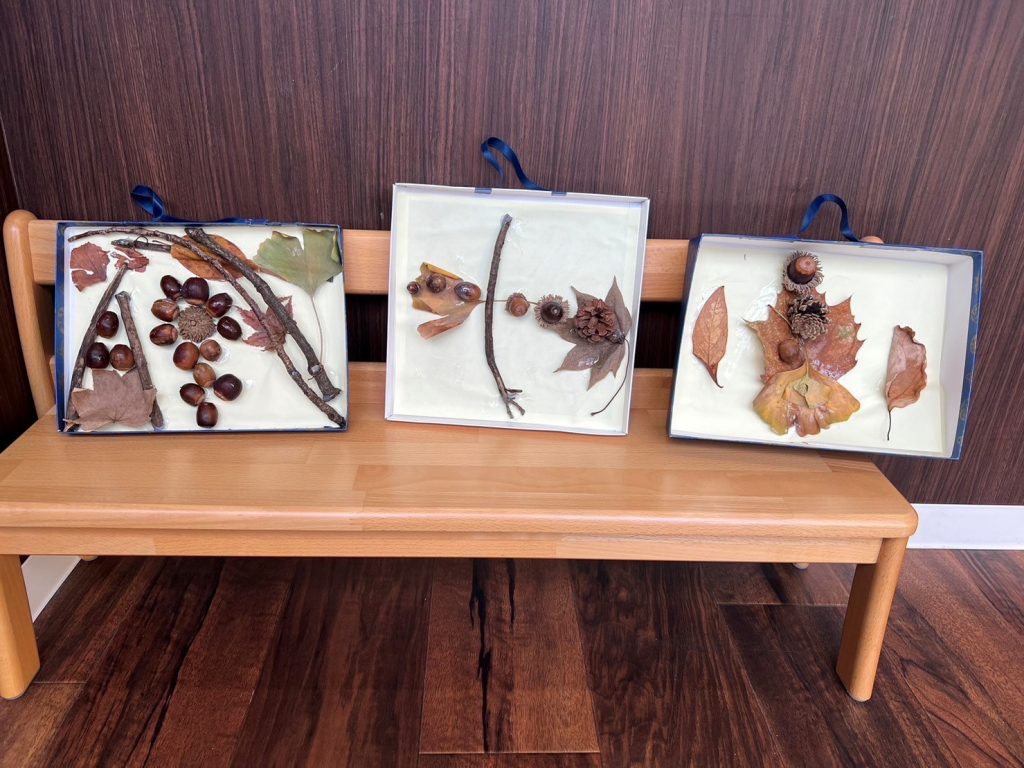 ▼アンカーキッズインターナショナルの公式インスタグラムはこちら